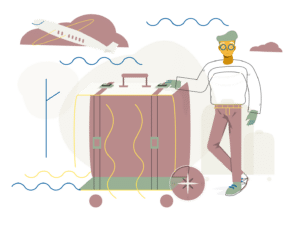 Do you love holidays in Greece? Do you want to enjoy your trip to our country while getting to know every element of our history and culture? Do you want to acquire basic communication skills in Greek facilitating your daily life during your stay here? Are you looking for online lessons specially designed for conversational travelling purposes before you visit Greece?
At "Peek at Greek" we offer you the opportunity to combine your holidays in Greece while getting to know the Greek language and tradition. We provide you with rich cultural activities of all levels of language learning, both in groups or individually, which bring you into contact with the Greek heritage.
We learn Greek while coming out of the limits of the standard class, combining our lessons with amazing outdoor activities. We walk through the streets of our city and get to know its historical monuments. We chat with the locals, explore new customs and traditions, walk through the old markets, cook, taste wines and discover a big variety of flavors, scenes and products. We visit the cinema, the theater, museums, festivals, concerts and exhibitions. We organize nature excursions, hiking trails and daily trips.
We use imaginative methods that turn our lessons into an enjoyable and creative activity. We use modern educational strategies and adapt our courses to the needs and interests of each student.
We learn how to book a hotel, how to buy tickets and use the means of transport. We learn how to order in a restaurant, ask for help or go shopping. We discuss about the weather conditions, chat with the native speakers and come into contact with different sides of the Greek culture. We prepare together the perfect schedule for your holidays in Greece.
We learn how to use the necessary vocabulary, practice in every dialogues and discuss grammar and syntax issues with our highly educated teachers. We learn Greek in the most creative ways and have a lot of fun! Come alone, with your friends or family and share a unique experience.